Back
Money Management During Challenging Times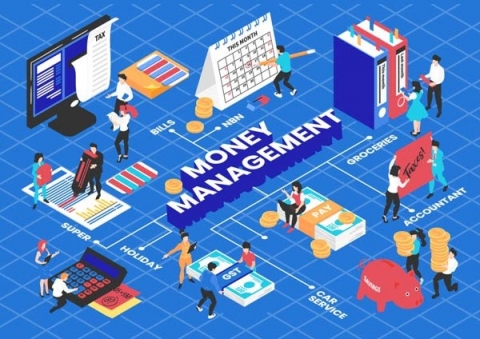 Just when many of us hoped that the worst of the COVID-19 crisis may be behind us, with a seemingly fast rebounding economy, Australia has been hit with serious outbreaks resulting in necessary but difficult travel restrictions, snap closures and lockdowns across the nation.
While the basic principles of money management – living within your means; having a savings buffer; and making sure that your credit health is in good shape – are more important now than ever, the pandemic brings new challenges, with small businesses and casual workers often being particularly hard hit. There are options available for help, but exactly what depends on your circumstances and location. 
Federal and State Governments announce new aid 
With outbreaks, lockdowns and travel restrictions developing across Australia, here's where you can find up-to-date information about financial support available for individuals and businesses in affected areas, as well as other COVID-19 information and resources relevant to where you live:
Australian Government official information on COVID-19
Services Australia website
NSW Government COVID-19 Resources
Victorian Government COVID-19 Resources and Support
South Australian Government: COVID-19 Information
Queensland Government COVID-19 Resources
ACT Government COVID-19 Resources
Western Australian Government COVID-19 Resources
Northern Territory COVID-19 Resources
Tasmanian Government COVID-19 Resources
Relief from lenders
Australia's major banks have already announced new support measures for individuals and businesses being affected by lockdowns, travel restrictions and snap shutdowns around the country. Among them: 
Small businesses — with debts under $3 million and a turnover of less than $5 million — can apply for repayment deferrals of up to three months, with the deferred period added on to the end of the loan.
Both business and individual customers can also ask their bank for a repayment deferral on their home loan.
Contact your lender or visit their website to find out what assistance they have made available and how to apply. You can also find more information through the Australian Banking Association website.
We've covered several COVID-19 financial topics previously that may be of help at this time: 
A good time to do your taxes
This year will see many Australians benefit from a larger return, due to tax cuts introduced last year coming into effect as of 1 July 2021. So, getting that return completed ASAP may bring you some extra cash. See our article from last month on 5 Things to Know About Your Tax Return. Check the Australian Taxation Office (ATO) website for information and updates. 
Do a credit health check-up
Although it's always best to avoid relying on credit if you have other resources available to you, it can be a life-saver when it comes to tiding your household over short-term in an emergency. It's a good time to check all is well with your credit history and credit score so that you can access extra funds should you need them.
You can also check out our credit score generator - Equifax's Knowledge Hub for more articles about COVID-19 and Your Credit, which may help you during these uncertain times.
Disclaimer: The information contained in this article is general in nature and does not take into account your personal objectives, financial situation or needs. Therefore, you should consider whether the information is appropriate to your circumstance before acting on it, and where appropriate, seek professional advice from a finance professional such as an adviser.