Back
Your Financial Safety Net Checklist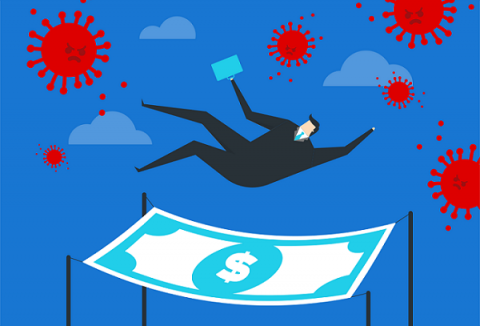 During such times of uncertainty, you can feel anxious about your financial future. 
Find out what help you are eligible for
With the release of the Federal Government's stimulus package comes assistance for individuals and small businesses facing financial hardship. A range of Covid-19 financial assistance payments and support is already available. These include:
Income support payments
Household support payments
Early access to your super
Reduced pension drawdown and deeming rates for retirees
Financial support for impacted businesses
Emergency, crisis and legal support
You can find out more here about what has been made available:
Treasury.gov.au: Economic Response to the Coronavirus
ASIC MoneySmart's updates on Covid-19 financial assistance
Find out what your bank can do to help
Debt relief measures are now being offered by all of the major banks. These range from allowing personal customers to defer their repayments to reduced rates on business loans or deferred repayments on business loan and overdraft products. Go to your bank's website to find out exactly what they have made available. The major banks' Covid-19 support information pages are linked below:
Downsize your lifestyle
If you don't have a significant savings buffer you will no doubt be feeling that as an additional stress at the moment. However, it's not too late to take steps to cut back and start putting some money aside. Even small savings are a start and may help you feel more secure and in control. 
This will likely involve taking a good hard look at where your money is going and where you can cut costs. Ruthlessly weed out any unnecessary expenses, at least for the time being. It might be online subscriptions or delivery food when there's food in the pantry. Identify regular, big ticket items and ask yourself if you can get rid of them entirely or if there is a creative way to reduce their cost. You may try taking a new approach to more frugal grocery shopping and meal planning, for example, or decide that you can get by with one car in your family instead of two.
 Want a more detailed view of your credit history? You can also request a copy of your Equifax credit report for free (if eligibility criteria met).
How to protect your credit score
If you are facing financial hardship as a result of Covid-19, you may also be wondering how potentially late or reduced payments might impact. Here are some steps you can take to minimise the potential impact on your credit standing:
Contact your lenders and credit providers. Find out what your options are if you are unable to pay on time or the full amount due and ask if there is any assistance available. Lenders have hardship obligations under the National Credit Code and applicable codes of practice. A credit provider must make decisions within response times if it receives a 'hardship notice'.
Pay what you can. To avoid having late payments show up on your credit reports, try to make at least the minimum payment on accounts, or pay any amount you and the lender or creditor agree upon.
Stay up-to-date on your credit reports. You are entitled to a free copy of your credit report every 12 months. 
It's also a good idea to review your credit score to make sure there aren't any other issues you've missed that may need fixing. If there are, there are other steps you can take to improve your credit score.  
Don't let fear drive you
Challenging times can lead people to make rash decisions out of anxiety. While this is understandable, it can lead to outcomes you may regret long-term. When in doubt, always seek expert advice first on what are your best options when making any major financial decisions.
Take care of yourself
Most importantly, remember to look after not only your financial health, but also your physical and emotional health and wellbeing. Get in touch if you have other questions about your credit score and how we may be able to help.
Your credit score doesn't need to be another source of concern. Get your free credit score today. 
 
Disclaimer: The information contained in this article is general in nature and does not take into account your personal objectives, financial situation or needs. Therefore, you should consider whether the information is appropriate to your circumstance before acting on it, and where appropriate, seek professional advice from a finance professional such as an adviser.