Back
How to Get a Loan with Bad Credit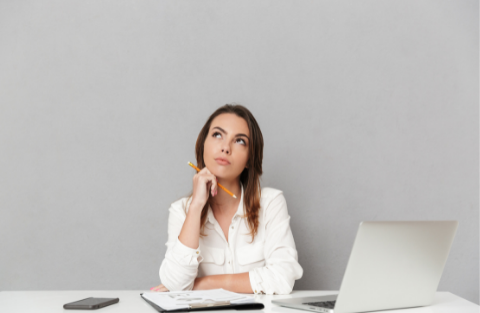 If you are among those who are wondering how to get a loan with bad credit, there are actually numerous options available to you; the key is knowing where to look, but it all starts with your credit score. 
GetCreditScore can help you obtain a copy of your credit report overview in a matter of minutes. Use our intuitive online platform to monitor your personal finance and implement credit improvement measures. Simply fill out a quick registration form to start your journey towards a better financial future. 
Our members have exclusive access to premium credit products and services, including personal loans, car loans, home loans, business loans, credit cards, and insurance policies. Moreover, we implement innovative encryption and identity verification methods to ensure the security of your data. So sign up today and start learning how to get a loan with bad credit!
Equifax is one of the leading credit reporting bodies in Australia, and it places the average consumer credit score at approximately 460 to 660. That means a rating below that range constitutes a below-average credit score. If your rating is below-average, it may put you in bad standing with conventional credit providers, but you are not completely out of luck.
You can find alternative lenders that specialise in assisting clients in figuring out how to get a loan with bad credit. These lenders do not dismiss credit applications on the basis of your credit score – they can accommodate poor credit loans and are open to hearing the reasons behind the decline of your rating. You just have to prove that you have overcome your financial struggles and that you are in a better position to obtain loan on bad credit.
What is a credit score and why is it important?
Your credit score is one of the first things credit providers check when reviewing your eligibility for their products and services. Equifax calculates your credit score using proprietary algorithms that interpret the data in your credit report – a file that consists of extensive information about your credit history. If you consistently make late payments or miss them entirely, this negative information will be reflected on your credit report. These entries can quickly pile up and cause your credit score to plummet, hampering your ability to obtain favourable terms and low interest loans.
If you have ever taken out a loan or credit card, you can request a copy of your credit report from Equifax. We can also do it for you while you sit back and relax at home!
GetCreditScore can give you instant access to your credit report overview online. Our registration process takes no more than a few minutesminute to complete so that you can start your journey towards a more stable financial future right now. You can also use the information on your credit report to see if you meet the eligibility criteria for how to get a loan with bad credit. Sign up today!
How bad credit score affects borrowing?
A bad credit score is detrimental to your borrowing power because it indicates to credit providers that you have a history of mismanaging your credit. However, you still have the option to approach alternative lenders that specialise in bad credit loans if you can bear the considerable interest rates. You can also work on improving your credit score first before you take out a loan.
The following are some measures you can take to increase your credit score over time:
Pay your bills on time
Your repayment history is one of the most significant components of your credit report. It reflects the credit payments you have made over the past two years and highlights any delayed or defaulted payments. If you commit to meeting your credit obligations on time, these negative entries eventually fall off your record. 
You should also make it a point to avoid defaulted payments because they remain on your report for half a decade. We recommend setting up direct debits or scheduling calendar reminders to help you stay on track.
Avoid making consecutive credit applications
An enquiry is added to your credit report each time you apply for credit. If your report shows that you have been making numerous credit applications in succession, the algorithms may take it as a sign of financial distress and decrease your rating.  
Check your credit report
Get a copy of your credit report overview and make sure there are no errors. For example, you may find credit charges or fees for a service you have already cancelled. Make sure you contact the provider responsible for the entry and address it immediately. These mistakes happen way more often than you'd think.
No idea how your credit report appears today? Find out now!
GetCreditScore can give you an overview of your credit report in mere minutes! Moreover, availing of our services has no impact on your credit score since it is not a hard enquiry. Just fill out our registration form and let us handle everything else for you. 
Start figuring out how to get a loan with bad credit and sign up now!
How to get a loan with a bad credit?
GetCreditScore can give you access to special deals on bad credit loans. We work with some of the most reputable lenders in Australia to help you achieve your financial goals. Sign up today to learn more about our offerings!
---
Disclaimer: The information contained in this article is general in nature and does not take into account your personal objectives, financial situation or needs. Therefore, you should consider whether the information is appropriate to your circumstance before acting on it, and where appropriate, seek professional advice from a finance professional such as an adviser.