Back
What is Comprehensive Credit Reporting?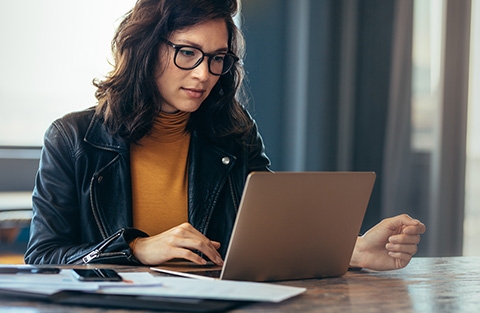 Comprehensive Credit Reporting
The full implementation of Comprehensive Credit Reporting (CCR) gives credit providers access to a more extensive set of data. Before, credit reports often only included negative credit reporting. Now, with credit reporting changes, this enhanced system enables banks and lenders to assess your borrowing capacity more effectively through the inclusion of the following positive credit reporting information:
Credit account history. This data refers to your active accounts, the dates that you opened these accounts, and the maximum credit limit for these accounts. 
Repayment history. This data covers your loan repayment history over a period of two years. It outlines any delayed or defaulted repayments you may have received and the dates that you paid them in full.
Moreover, Comprehensive Credit Reporting Australia gives you more power to influence your credit score. 
If you have been diligent about keeping up with your credit obligations, the inclusion of repayment history may help demonstrate your good financial habits to lenders, thus improving your chances of getting a loan approved. You may even move from one risk category to another, making it easier for you to obtain certain products and services. In case you want to learn how this new system affects your credit score, we can help you with that.
GetCreditScore is a leading online platform that lets you obtain your credit score at no additional cost. We can also give you an overview of your credit report! Sign up today and get access to special offers on credit cards, personal loans, car loans, home loans, business loans, and insurance.
Another benefit of Comprehensive Credit Reporting is that it drives market competition, resulting in credit providers offering attractive interest rates in light of your positive credit history. There has never been a better time to gain insights into your credit score than now. Sign up today!
What is a credit report?
A credit report is a document that contains information about your financial standing, including previous credit applications, personal loans and mortgages, and other public information such as court writs and judgements regarding debts and bankruptcies. This document lets credit providers such as banks and lenders evaluate your credit application and verify your identity. If you have ever owned a credit card or taken out a loan, you can request this document from a credit reporting body, or you can designate us as your Access Seeker to do all the work for you.
GetCreditScore can request your credit report on your behalf without impacting your creditworthiness. Sign up today and get exclusive offers on financial products and services!
How to read a credit report?
A consumer credit report now contains more information about your financial standing than ever because of comprehensive credit reporting. It has personal information such as your age, address, employment history, and credit accounts. It also provides a complete overview of the information credit providers need to assess your repayment capacity. So whether you are applying for a loan or looking for credit repair advice, a credit report is essential.
This document also provides consumer credit data, including the credit providers you have contacted, the kinds of loans you have requested, your monthly repayment history, and other public consumer information. If you have ever filed for bankruptcy, any court judgment against you may also appear on your credit report. Your repayment history information stays on your credit report for a duration of two years, while credit enquiries, defaults, clearouts, and court actions remain for five years.
Having your credit report handy also gives you the opportunity to consider how many credit accounts you hold and the limit on each account. 
If you are looking for ways to improve your credit score at the dawn of comprehensive credit reporting, follow these simple steps:
Automate repayments. It is best that you set up direct debits online so that you never have to worry about overdue bills again. You can also set a calendar reminder to help you stay on top of your accounts.
Minimise debt-to-credit ratio. Instead of paying the minimum off your credit card and loan debts, try paying at least double that amount to reduce the balance.
Examine your credit report. Get a copy of your credit report and check for errors – perhaps a lender or a debt that you do not recognise. You should then contact the company to enquire about the entry. It's possible to find credit report errors every now and then, and it is important to address these immediately to avoid unnecessary costs.
Clear defaults. Take a look at your credit report and cancel accounts that you are no longer using.
The advent of comprehensive credit reporting has given consumers more power to influence their credit scores. Take advantage of its benefits and sign up with us to get an overview of your credit report and credit score.
GetCreditScore can request access to your credit score in a few easy steps. We can serve as your Access Seeker and request information on your behalf so as not to affect your creditworthiness. You can then use this data to check your eligibility for personal loans, car loans, home loans, or credit cards. Sign up today and take advantage of our exclusive offers on financial products and services!
---
Disclaimer: The information contained in this article is general in nature and does not take into account your personal objectives, financial situation or needs. Therefore, you should consider whether the information is appropriate to your circumstance before acting on it, and where appropriate, seek professional advice from a finance professional such as an adviser.