Back
Benefits of Comprehensive Credit Reporting (CCR)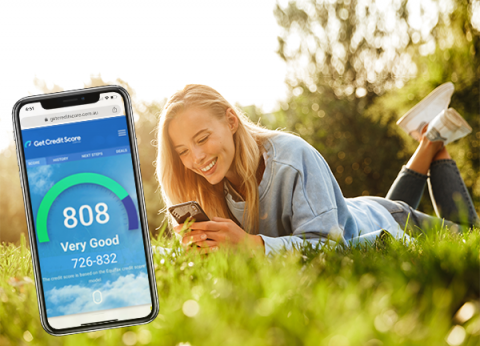 With Comprehensive Credit Reporting (CCR) now fully implemented, you have the power to turn any skeletons in your financial closet to dust.
In recent months we've kept you updated on the introduction of CCR in Australia. The new reporting system, which has been hailed as a game-changer for borrowers, has now passed another major milestone. Under CCR, the 'Big 4' banks were required to supply all eligible account information to credit bureaus such as Equifax by the end of September 2019. This comprised more detailed information relating to credit accounts such as credit cards, personal loans and mortgages.
With all of the major banks now having complied, the quality of data that lenders use to vet borrowers has dramatically improved, enabling deeper insights, which can potentially lead to therefore better lending outcomes, for all Australians.
 
Access to better deals and more credit
There are both positive and negative behaviours that can impact your credit score. CCR does a better job of highlighting good credit behaviour, such as making your credit repayments on time. Because lenders now have more information available with which to assess you for a loan, it means they can determine more accurately your risk profile and how likely you are to repay the loan. If you have a lower risk, they are more likely to offer you better deals as you're viewed as a safer bet. This could mean lower interest rates on your loans and or greater access to credit.
Australia's largest credit bureau, Equifax, has predicted that about $20 billion in extra loans may be granted to consumers over the next year as a result of the CCR changes. Equifax's early data analysis suggests that the net effect of CCR should lead to an increase in average credits scores which, in turn, translates roughly to an expected 10% increase in the number of people with a credit rating high enough to be approved by a bank or other lender for a home loan on average.
 
Higher credit scores
If you have been diligent about meeting your credit commitments, including meeting your minimum monthly repayments for credit cards and personal loans, the inclusion of Repayment History Information (RHI) could positively impact your overall credit score. This could see you move from one risk category into another, such as from 'medium risk' to 'low risk'. The benefits of a positive credit score are many, and may include better rates on personal loans, for example.
 
Bounce back faster from financial setbacks
Negative credit behaviours, especially serious ones such as defaults on debts and collection accounts, can be hard to recover from. However, now that positive information features more prominently on your credit report, demonstrating good credit behaviour can help you recover more quickly from the impact of negative events. Let's say you accidentally failed to pay a utility bill when you moved house five years ago. If you have been regularly paying your bills on time ever since, then this is far less likely to matter now. Lenders do understand that mistakes happen, so long as that behaviour isn't a consistent pattern.  
 
Building your credit history faster
If you are young and just starting out, but eager to get your foot on the property ladder, or if you are a new arrival to Australia, it can be hard to get credit with no credit history. With more information recorded you can now build up a credit history much more quickly and move toward your financial goals that much faster.
 
A fairer system for all
Ultimately, CCR has resulted in a more transparent – and therefore fairer – system for both consumers and lenders. It helps those with solid credit histories get the credit and offers they deserve. It also lets those who've had troubles in the past, and are trying to turn things around, to improve their situation sooner.
 
Knowing your credit score is a key part of staying financially healthy. That's why it's a great idea to regularly monitor your credit score for FREE.
Disclaimer: The information contained in this article is general in nature and does not take into account your personal objectives, financial situation or needs. Therefore, you should consider whether the information is appropriate to your circumstance before acting on it, and where appropriate, seek professional advice from a finance professional such as an adviser.