Back
Understanding your Credit Score has never been easier!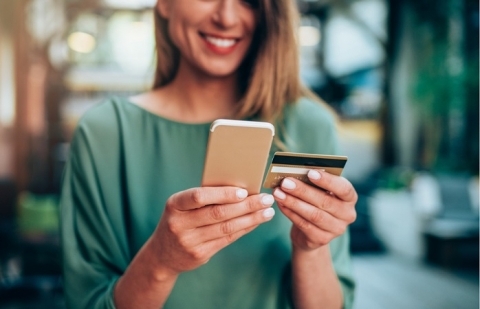 Your credit score is more than just a score – it's the key to taking charge of your financial well-being, so that you can achieve your goals, be it a new car purchase, new home, or getting a personal loan or any form of credit when you need it.
Our mission at GetCreditScore is to help you better understand your credit score and educate you on how best you can use your score to help you achieve your financial goals.
Are you aware that our new Credit Report Overview feature now provides you with an instant snapshot of what's in your full Equifax credit report? Plus you'll also have access to the key factors that are driving your credit score up or down.
With this valuable information you'll have greater insight into what's impacting your all-important credit score - and how you can influence it to build your credit confidence.
Your Credit Report Overview
Get the details behind your credit score - easily see the key information that goes into your Equifax credit score.
The Credit Report Overview tab in your GetCreditScore account contains an easy to read overview of the information that's in your full credit report from Equifax.
Connecting the key factors influencing your score to specific listings on your Credit Report Overview can help identify what you need to focus on to improve your score.
For example, if "number of defaults" appears as a negative factor for your score, you can then check the exact number of defaults and relevant information in your Credit Report Overview and take action as needed.
Checking your Credit Report Overview regularly will help you ensure the information lenders use to assess your creditworthiness is accurate and up-to-date.
Find out more about your Credit Report Overview 
Key Contributing Factors
Have you ever been unsure what exactly moves your credit score up or down? We've now made it simpler so you can      see the key factors most relevant to your credit score, specifically, those which may be having the biggest impact.
Many factors, both positive and negative, can influence your credit score. The new Key Contributing Factors feature will let you see at a glance the main factors that are affecting your score, and which ones could be having the most impact on how lenders may view your credit worthiness. This allows you to take action, if required, and make the changes you need to improve your credit score, faster.
For example, factors that can influence your credit score positively include:
Keeping your loan and bill payments up to date
Closing credit card accounts you don't need
Limiting unsecured credit, such as personal loans
Avoiding small, short-term loans including Buy Now, Pay Later (BNPL)
Applying for credit with larger banks and more reputable lenders
Factors that can influence your credit score negatively include:
Late payments of over 60 days
Late payments of 30 days over several months
Multiple loans and credit accounts with overdue payments
Loans and credit accounts in arrears
Several unsecured personal loans
Payment defaults
Regularly using short term loans like BNPL services
Multiple applications for loans or credit over a short time period
A short credit history
A new generation of credit scores
Our credit scores are powered by Equifax – the score that most Australian lenders use. The new Equifax Score aims to provide a fairer and more transparent credit score for all consumers, giving you greater control over your credit score and financial circumstance     .
Comprehensive Credit Reporting (CCR) changes have enabled lenders to be better informed when assessing loan applications.
CCR has allowed Equifax to use additional data, including your loan repayment history information, to calculate your credit score.
The benefit for you is that, previously, lenders only saw negative credit behaviours, such as defaults and arrears. With CCR, lenders now see more positive data, such as paying your debt on time, using reputable credit providers, and avoiding short-term or pay day loans.
This additional information will have an impact on your score, positive or negative. Adverse or negative factors will drive down your score, but positive factors can help drive improvements to your score faster.
Check our F&Qs on changes to your credit score (Link to Credit score changes F&Qs)
Time to check your Credit Score and Credit Report Overview for Free - Log in to your dashboard now
Disclaimer: The information contained in this article is general in nature and does not take into account your personal objectives, financial situation or needs. Therefore, you should consider whether the information is appropriate to your circumstance before acting on it, and where appropriate, seek professional advice from a finance professional such as an adviser.