Back
Buy Now Pay Later Services and Your Credit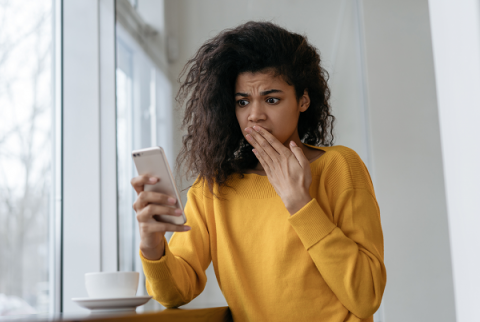 Buy Now Pay Later (BNPL) services, such as AfterPay, ZipPay and Openpay, which allow users to buy goods and take them home or have them delivered immediately, but pay them off in instalments, have boomed in Australia in recent years.
Such is their popularity that major banks are now eyeing the sector. The Commonwealth Bank of Australia (CBA) has announced its plans to launch a digital product mid-year, which will let CBA customers make purchases between $100 and $1000 and repay the money in four interest-free fortnightly instalments. Westpac also forged a partnership with Afterpay last year, and other major lenders seem likely to follow suit.
As handy as BNPL services are, data from ASIC shows that as many as one in five consumers are missing payments, which could lead to credit problems down the road.
Like any form of credit, applying for BNPL services may leave an "enquiry" on your credit file. It is just as important to make sure your BNPL payments are made on time, as you would for your loans or credit cards, as missing repayments could have a negative impact to your score and overall credit worthiness.
Do your research – Each BNPL product has a somewhat different set-up, so it's important to make sure you fully understand your financial obligations under each agreement and the fees imposed if you don't meet them.
Use with restraint – If you're not good at managing your money, you'd be wise to approach using BNPL services with caution. While they may not charge interest like credit cards do, they do charge fees, and these can rack up quickly if you don't meet the repayment criteria at the right time.
Mind your budget – Your more important repayment obligations should always come first. Don't use BNPL at the expense of debt such as your mortgage, car loan or credit card.
Link them to your debit card – BNPL services can typically be linked to either your debit card or your credit card. However, if you're paying your BNPL debt off on your credit card, and you don't pay the balance in full each month, you could end up also paying credit card interest on those purchases. Use your debit card instead – it's also another way to make sure you stick to your budget.
Keep an eye on your credit report – Building a good credit score means using credit carefully, respo and showing that you can pay off your debt on time. If you are using BNPL services, try to limit your use and be sure to keep an eye on your credit score to make sure BNPL isn't having a negative impact.
Taking care of your credit health is a key part of financial wellness.
 
Remember to stay on top of your Credit and regularly check your credit score through us.
 
Disclaimer: The information contained in this article is general in nature and does not take into account your personal objectives, financial situation or needs. Therefore, you should consider whether the information is appropriate to your circumstance before acting on it, and where appropriate, seek professional advice from a finance professional such as an adviser.