Back
Key Contributing Factors to Your Credit Score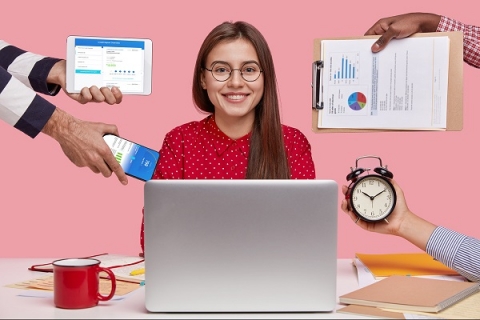 Understanding your Credit Score has never been easier with Key Contributing Factors now displayed together with your all-important score through GetCreditScore. This valuable information will give you greater insight into what's impacting your credit score - and how you can influence and boost it.
According to the latest Equifax Quarterly Consumer Credit Demand Index (June 2021)*, demand for credit rose by 29% in the June quarter, with applications for credit cards, Buy Now Pay Later (BNPL) services, personal loans and auto loans all seeing double-digit growth – So if you're in need of credit services in the days and months to come it's more important than ever to understand how these Contributing Factors impacting your credit score could have an impact on how lenders may view your creditworthiness.
There are many factors that can influence your score, both positively and negatively. A 'positive' factor may improve your score while a 'negative' factor can drag it down. See what actions you can take today to improve your score!
Credit or loan applications
Positive factors: Rare or infrequent credit or loan applications
Negative factors: Multiple applications for loans or credit in a short period
Action: Reduce and minimise the number of unsecured loans you have (credit cards, BNPL and personal loans). The more applications for these loans you make, the more your score reduces. You don't have to get to none, but you do have to pay them regularly and on time and keep the total value down.
Loan and credit account payments
Negative factors:
Late payments of 60+ days
Late payments of 30 days over several months
Number of loans and credit accounts with overdue payments
Loans and credit accounts in arrears
Payment defaults
Action: It's important to make sure you always pay loans on times and do not default on loans. Set up minimum automatic payments whenever possible to make it easier not to miss a payment. If you cannot pay, be sure to talk to your lender as soon as possible and see what arrangements can be made.
Credit history
Positive factors: Showing that you can pay back credit without default or delay improves your credit score, so a long credit history of paying off your credit on time is a positive factor.
Negative factors: No credit history or a short history will bring down your score. Action: It's good to start building a credit history as soon as you can afford to.
Often a phone contract is a person's first credit application. Simply getting and paying back your phone contract on time will help to start a positive credit history if you have none.
Employment and place of residence
Positive factors: Stable employment and residence
Negative factors: Unstable employment or residence
Action: Moving job and residence frequently can be an indicator of financial stress.  Showing permanence in one or both can help improve your score.
Home loan applications
Positive factor: An existing home loan that is being paid on time improves your score.
Types of credit applications and lenders
Positive: Secured loans with reputable banks and lenders that are being paid on time.
Negative: Multiple unsecured loans with smaller banks or payday lenders can influence your score. 
Action: Stick with the larger more reputable banks and lenders and reduce the number of unsecured loans you have.
Geodemographics
When an individual has limited information on their credit file, geodemographics are used. As assessment of the area in which a person lives can be an indicator of their creditworthiness. If your residential area has a lower credit profile it may influence your score as this is used as a metric to calculate your score given limited to low information on your credit file.
Action: If you lack credit history and the credit profile of the area you live is low, it's all the more important to start building a positive credit history as soon as possible.
Buy Now Pay Later services
Like any form of credit, applying for BNPL services can affect your credit score and leave an "enquiry" on your credit file.
Action: It is just as important to make sure your BNPL payments are made on time, as you would for your loans or credit cards, as missing repayments could lead to a black mark on your credit file.
Key takeaways: What you can do to improve your score
Avoid any arrears and defaults as they can have a big impact in decreasing credit scores.
Try to limit the number of short-term unsecured loans you have, including BNPL services or personal loans, as too many may be an indicator of financial stress.
Its ok to have a credit card if paying back debt on time, but if you have too many, this can also be an indicator of financial stress. It's best to cancel and close any credit card accounts that are not of use anymore, as this can help improve your score's health, rather than hurt it.
Choose reputable lenders like banks and larger lenders when seeking credit.
See your Credit Score and learn about the Key Factors Influencing Your Score - Log in now
Disclaimer: The information contained in this article is general in nature and does not take into account your personal objectives, financial situation or needs. Therefore, you should consider whether the information is appropriate to your circumstance before acting on it, and where appropriate, seek professional advice from a finance professional such as an adviser.
References
* Equifax Quarterly Consumer Credit Demand Index