Back
How to Get a Secured Loan with Bad Credit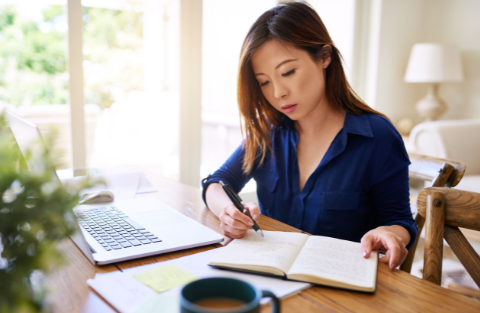 Want to take out a loan but have a below-average credit score? You can still get competitive rates through a secured loan bad credit lender.
A secured loan entails low risk for lenders because it requires putting up an asset as collateral. However, it is still important to know your credit score to negotiate fair terms with the lender.
GetCreditScore can give you instant access to your credit report overview. Use our intuitive online platform to monitor your credit health and implement rating improvement strategies. Just fill out a quick registration form and have your report overview ready in minutes!
Our members get special deals on premium credit products and services, including personal loans, car loans, home loans, business loans, credit cards, and insurance policies. Moreover, we employ the latest encryption and identity verification technologies to ensure the security of your data. So sign up now and start finding a suitable secured loan bad credit lender!
What is a secured loan?
A secured loan requires you to put up assets – perhaps your home or car – as collateral loans. That means the lender may repossess and sell the collateral asset in the unlikely event you default on the loan. You can essentially think of it as protection for secured loan bad credit lenders.
The collateral asset for loans with security does not necessarily have to be a home or car. It can be anything that has at least equal value to the loan amount, including cash in a savings account, a term deposit, shares, or jewellery.
What credit score do I need for a secured loan?
There is no magic number that guarantees your approval for a secured loan. The eligibility criteria differ from lender to lender, but you stand a good chance even with a below-average credit score since you are putting up a collateral asset. 
Equifax Australia calculates your credit score using proprietary algorithms that process the data in your credit report – a document that exhaustively details your credit history. The company places the average consumer credit score at approximately 506 to 665. Therefore, any rating below that range represents a below-average credit score, which could put you in a bad light with traditional credit providers. However, you are not entirely out of luck. There are plenty of alternative lenders that grant secured loans to individuals with bad credit. You may even lock in low interest rates and fees with some flexibility depending on the value of your collateral asset.
Unsure how your credit score stands today? Let us help you find out!
GetCreditScore can obtain an overview of your credit report on the spot. We can do all the heavy lifting while you sit back and relax. Sign up now and enjoy exclusive deals on financial products and services!
How to get a secured loan with bad credit?
You can search the web for secured loan bad credit lenders that can process your application over the internet. These lenders specialise in assisting individuals with below-average credit scores.
You should gather all the necessary documents before you apply for a secured loan, including valid identification, employment details, and proof of income. You should also prepare a list of all your other assets and liabilities.
It is worth noting that these lenders may ask you to submit supplementary documents to prove that you have overcome your financial difficulties. You may even be asked to produce a detailed list of your monthly expenses to gauge your disposable income. To prevent surprises during the application process, make sure you have an overview of your credit report at hand. 
GetCreditScore can give you everything you need to know about your loan eligibility in a matter of minutes! Use the information in your credit report to negotiate a fair contract with secured loan bad credit lenders. You can also check the document for areas of improvement so that you can qualify for better terms and rates in the future. 
The implementation of the Comprehensive Credit Reporting system maximises your control over your credit score. This system mandates the addition of positive credit information to your credit report so that lenders can get a clearer picture of your financial standing. It also stimulates market competition, encouraging lenders to offer competitive interest rates for those with a positive credit history. If you stay committed to meeting your credit obligations, you should see your credit score improve in no time at all.
Here are some of the most effective ways to increase your credit score:
Automate your repayments
Make sure that you settle your obligations on time to show lenders that you are a reliable borrower. You can set up direct debits or schedule calendar reminders to get notified of every due date.
Minimise your debt-to-credit ratio
You can dramatically reduce your debt balance if you start paying more than the minimum amount due every month. 
Examine your credit report
You must check your credit report for errors like a service you have already cancelled. Unfortunately, these mistakes happen more often than you think. You should then notify the credit provider immediately if you find a suspicious entry on your file.  
Put these tips to use, and you should see your rating rise soon rather than later. So sign up with us and start monitoring your credit health today!
---
Disclaimer: The information contained in this article is general in nature and does not take into account your personal objectives, financial situation or needs. Therefore, you should consider whether the information is appropriate to your circumstance before acting on it, and where appropriate, seek professional advice from a finance professional such as an adviser.