Back
How Does Bad Credit Affect Your Car Loan?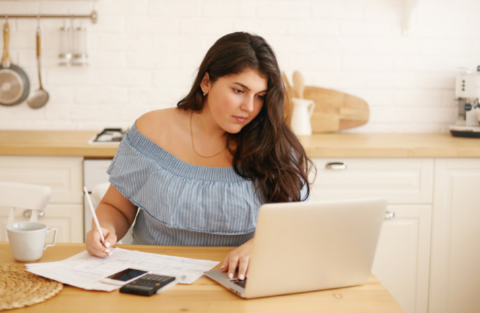 If you are in the market for a new car but have a poor credit rating, many credit providers would consider you a high-risk borrower. However, you can find alternative lenders specialising in bad credit car loans if you know where to look. Your first order of business should be to determine the reasons behind the decline in your credit rating.
GetCreditScore can help you obtain a copy of your credit report overview in minutes. You can use the information on your report to assess your eligibility for bad credit car loans and negotiate a favourable rate. In addition, our members get exclusive offers on various credit services, including personal loans, home loans, business loans, credit cards, and insurance policies. Sign up today!
How does your credit score affect your car loan?
Your credit score is the very first thing credit providers consider when you apply for bad credit car loans. The higher your credit score, the better odds you have of receiving approval since it reflects your credibility as a payer. 
Equifax calculates your credit score using the information on your credit report. If your report contains numerous negative marks, such as defaults and outstanding debts, your credit score can decline rapidly. However, there are alternative lenders that are open to hearing your side of the story. You just have to prove that your financial circumstances have improved and that you can now make consistent payments.
No idea how your credit score stands? Find out now!
GetCreditScore can obtain a copy of your credit report overview in a matter of minutes. Simply fill out a short form and let us take care of the rest. Sign up now!
How is the loan amount for a car loan calculated?
The majority of credit providers have car loan calculators on their websites to give you an estimate of how much you can borrow based on the information you supply. These nifty tools come in handy when you want to determine what car models you can afford, so you can strategise when it comes to your vehicle finance for bad credit. Moreover, they do not impact your credit score since they are not part of the loan application process.
You can also use these calculators to get an estimate of your potential car repayments – whether weekly, fortnightly, or monthly. Having an idea of your potential costs enables you to negotiate better deals when you decide to apply for bad credit car loans.
There are generally two types of personal car finance loans in Australia:
Secured car loans: A secured car loan requires you to put up the vehicle as collateral. That means if you fail to make repayments, the credit provider can repossess the car and sell it to recoup the loan amount. 
Unsecured car loans: An unsecured car loan does not require you to put up an asset as collateral. However, it entails a greater risk to credit providers than a secured car loan, which usually comes with higher interest rates.
How to get a car loan with a bad credit?
There are ways to obtain a car loan, even with a history of poor credit car finance. You can work with lenders who specialise in assisting people in getting back on track. If you can give them an understanding of what led to your missed payments, you may qualify for bad credit car loans. You also have to prove that you can meet credit obligations through your proof of income.
It is worth noting that not all bad credit scores are the same – for example, paid defaults are looked at more favourably than unpaid defaults. The same can be said for defaulting to an energy company versus defaulting to another finance company. 
GetCreditScore can help you decide whether you take out a personal loan now or build your credit score first. See if you qualify for bad credit car loans today!
If you want competitive interest rates, you may be better off working on your rating before applying for bad credit car loans. Thanks to the implementation of the Comprehensive Credit Reporting (CCR) system, you now have more influence on your rating than ever before. As long as you stay committed to meeting your obligations, you should see your credit score improve over time.
How to boost your credit score?
The following are some of the most effective strategies to boost your rating:
Automate your repayments: Make sure you settle your credit card bills on time to show lenders that you are trustworthy. The easiest way to ensure that you never miss an instalment payment is to set up direct debits or set calendar reminders. 
Minimise your debt-to-credit ratio: You can significantly reduce your balance if you start paying at least twice the minimum amount due every month. 
Examine your credit report: It is important that you check your credit report for errors like a lender that you are unaware of or debt you do not recognise. You should notify the credit provider immediately if you find a suspicious entry on your credit report.  
Start implementing these tips, and you should see an improvement in your rating sooner rather than later.
Obtain a copy of your credit report and use the information on it to your advantage! We can also give you access to special offers on premium financial products and services. Sign up now!
---
Disclaimer: The information contained in this article is general in nature and does not take into account your personal objectives, financial situation or needs. Therefore, you should consider whether the information is appropriate to your circumstance before acting on it, and where appropriate, seek professional advice from a finance professional such as an adviser.