Back
Switching Savings Account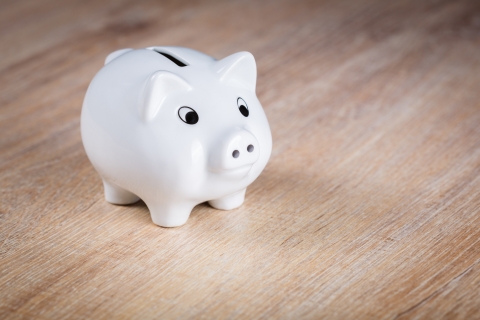 Can you get better rates by switching savings accounts?
Savings accounts interest rates have reached a 10-year low, according to the Reserve Bank, which means if you're not careful, putting your hard-earned cash into one of these accounts might only earn as much as inflation – making it fractionally better than keeping it under your mattress.
In this new era of ultra-low rates, all is not lost, provided you shop around. There are, however, two key things to be careful of when switching savings accounts: beware of short-term promo rates and read the small print.
If something's too good to be true, it probably is. 
Promotional savings accounts advertise attractive interest rates that usually only last for a handful of months. After your honeymoon with the product the rate then crashes and burns – down to as little as 1 per cent which is not going to keep your finances above water once you factor in inflation.
Savings accounts that include an ongoing bonus rate are usually a much better option in the longer-term. A handful of banks are still offering rates of up to 3 per cent, although they will make you jump through a few hoops to get them. Don't worry – they're usually fairly normal things such as like depositing money regularly and abstaining from taking it out, but it's important to know what they are in order to qualify for the extra interest.
Go fee-free
When it comes to savings accounts, the one thing to avoid like the plague is fees. You should not have to pay a bank fees for the privilege of giving them your money. It's also worth checking you can make as many deposits as you like, as you don't want your savings to be hampered when you're on a savings roll.
A good example is the HSBC Serious Saver Account which has no monthly account fees and no minimum or ongoing balance required. The HSBC Serious Saver also has one of the highest standard variable rates around at 1.60% to help your savings go that little further.
Of course, not everyone is a natural-born saver. If you have a tendency to shop rather than save then put your skills to good use and hunt around for a term deposit. If you lock your money away for three years, then you can get a slightly higher interest rate than an online saver. Just be aware that once you hand over your money, you typically can't take money out of it until it reaches maturity.
Still feeling uninspired?
Record low rates are prompting a lot of Australians to think outside the box. Savings accounts are better than under the mattress, but there are plenty of alternatives.
Your first port of call should always to be to pay down debt that is accumulating interest but not increasing in capital value. Start with your credit card, then move on to any personal or car loans you might be still paying off. Banks always charge far higher interest rates on money they lend you as opposed to interest they pay out, so you're going to be far better off clearing the books.
Another great spot for your hard-earned cash is your superannuation. It seems like the worlds most boring option for a 20-year-old that's looking to live it up, but the powerful combination of pre-tax dollars and compounding interest are hard to ignore, even if you aren't going to be thanking yourself for another few decades.
Disclaimer: The information contained in this article is general in nature and does not take into account your personal objectives, financial situation or needs. Therefore, you should consider whether the information is appropriate to your circumstance before acting on it, and where appropriate, seek professional advice from a finance professional such as an adviser.