Back
How to Save on Utilities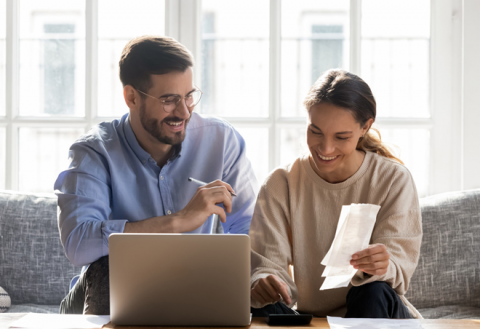 The COVID-19 pandemic has led to unprecedented tough times, leaving many of us feeling more frugal. With bills for utilities comprising a healthy percentage of most people's household budget, it's worth considering ways you can reduce their cost. Here are some simple solutions and longer-term strategies.
 
Switch off at night
According to Energy Australia1, so-called 'stand by' power, when your electronics are powered down but are still turned on at the wall socket, can account for as much as 10% of your bill. Making a routine of switching off all major appliances before bed or if you are leaving home for any extended period of time can potentially save you hundreds of dollars each year. Common energy zappers include computers, televisions, washers and dryers, dishwashers and stereos.
Be rewarded
Some utility providers have member reward programs that offer loyalty discounts and rebates for customers who reduce their energy use during peak times. What's more, these programs may also offer other rewards, such as discounts on entertainment, dining out or even groceries and petrol, giving you more ways to save. AGL Rewards is just one example.  
Change it up
Too many of us stick with our current providers because switching feels like a hassle. However, simply calling your current provider – be it for energy or internet – and asking if they can offer you a better deal can result in more money in your pocket. If you're not satisfied, comparison sites such as Compare the Market or Mozo.com.au can help you research a better deal.
In the wash
GE Appliances2 estimates that 75-90% of the energy your washing machine uses goes to warming up the water, so just by switching to cold water washes you can save with every load. Clothes dryers also use a huge amount of energy too, so air dry your clothes whenever possible.
Don't lighten your load
Half-full laundry loads or poorly stacked dishwashers can also needlessly add substantially to your energy costs. Always aim to wait until you have full loads before you run your machine and consider using your dishwasher's eco cycle or a cold wash cycle if possible.
Go greener
These days there are many more eco solutions you can install in your home to save more energy long-term that can help you crush your bills while being kinder to the planet. Among them, installing solar panels, motion-sensitive light switches, programmable thermostats, energy efficient lighting, better home insulation (to save on heating and cooling costs) and energy efficient smart home solutions. Energy.gov.au and YourHome.gov.au both have more information about environmentally-friendly solutions for your home.
 
If you need more financial help, try our articles on what to do if you're struggling to pay your mortgage, how to prioritise your bills when money is tight, and ways to build your financial safety net.
Paying your bills on time is an important way to protect your Credit Score. The lower you can get your bills down to, the easier you may find this to do, reaping long term rewards in helping to improve your credit score.
 
Disclaimer: The information contained in this article is general in nature and does not take into account your personal objectives, financial situation or needs. Therefore, you should consider whether the information is appropriate to your circumstance before acting on it, and where appropriate, seek professional advice from a finance professional such as an adviser.
1 Energy Australia blog: How Standby Power is Affecting Your Bill
https://www.energyaustralia.com.au/blog/better-energy/how-standby-power-affecting-your-bill
 
2GE Appliances. Six Reasons to Cold-Water Wash – and 3 Not To
https://www.geappliances.com/ge/lifestyles/6-reasons-to-cold-water-wash.htm