Back
Generation buY; why not all hope is lost for us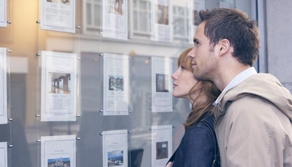 It has never been harder to buy your first home¹. These words come as no shock to many Gen Y's who believe they might never own their own home due to the skyrocketing house prices in major Australian cities.
With Brisbane's median house price at $532,050², Melbourne at $795,447³, and Sydney at $970,000⁴, the average housing price is now a whopping eight times the average salary⁵.
In just forty years, Australian housing prices have reached peak insanity. In 1975 the median house price for Brisbane, Melbourne and Sydney was $17,500, $19,800 and $28,000 respectively⁶.  While nowadays these prices could buy a decent car, forty years ago the average Melbourne home would cost just two and a half times the average salary⁶.
Luke C, 30, is a born and bred Sydney-sider, and knows he'll have to look elsewhere to buy. Like many Australians, Luke is overwhelmed by housing prices, and feels locked out of the market by foreign investment and older generations. "Renting and sharing a house with friends to split the cost isn't so bad and can be good fun," Luke said, but he doesn't want to be doing it forever. So with everything seemingly working against us, how can Gen Y crack into the market? Here are 3 stories to inspire you!
Ella T, 25, QLD
The average deposit needed is usually 10% of the total value of the property, which in Brisbane once you include stamp duty is probably going to be $60k or more. So we're talking some pretty serious dollars. Ella had her sights set on homeownership for years and was determined to save for a deposit, so she could stop paying off someone else's mortgage. While living with a partner, she put a large chunk of her savings in his offset account, which meant she couldn't touch it, and encouraged her to live frugally to save more money. "I usually look for the cheapest meal on the menu as an option when dining out, I have the cheapest phone plan, and sometimes I wouldn't drink on weekends, saving $100 or a more night, Ella said.
Ella also bought her home on the premise that she'd upgrade down the track. "I purchased my unit with the mindset that I would not live in it forever and that I would like to turn it into a rental when I was in a position to buy something that I actually really liked," Ella said.
Sarah M, 24, VIC
To get serious about saving for a deposit, Sarah started a budget and put photos up of a house she wanted at the office, home and even on her car steering wheel. Saving for a deposit takes dedication and sacrifices, which is why it's important to find a strategy that works for you.
There is so much more to homeownership than a deposit, mortgage and repayments. It can be overwhelming, and a lot of the time you don't even know what you don't know. Planning ahead by speaking with financial planners and researching online can help you make the best decisions before you even go to your first inspection. While Sarah researched and met with financial planners before thinking about homeownership, she never thought about her credit score. A credit score gives banks an idea of how financially responsible you are – the higher your credit score, the more likely banks will think you'll meet repayments, and approve your mortgage.
Sarah also knew her first home wouldn't be in her favourite areas, but knew if she wanted to buy, she needed to look outside inner city Melbourne. "I looked at rental returns, upcoming suburbs, and even looked into road works like widening of freeways," she said. "It's not where I want to live forever, so I will use it as an investment within five years."
Trevor M, 31, QLD
Sure, living close to the city is great. As a renter, it's possible, but as a homeowner it's more difficult – especially if you're not looking to purchase an apartment. With this in mind, Trevor decided he didn't want something he'd be paying off for the rest of his life. He and his then-partner had a few prerequisites for their house, including being close to a train, in a neighbourhood that felt safe, and somewhere they'd want to live. "We made several trips out before buying, and made sure we grabbed a coffee or looked around to get a feel of the area," he said. Trevor says if homeownership is that important to you, consider a home a little further out from the city.
There's very little likelihood that your first home is going to be perfect, and that is okay. Your first home might need a lot of work, and might not be in an area where all the coolest bars and restaurants are. But the home will be yours, and you can knock down walls and hang up as many frames as you please.
Take home tips:
Get serious about saving; in order to buy in these crazy times, we need to make some sacrifices to save for a deposit
Investigate, learn and ask questions; research as much as possible on loans and credit scores, so you're not caught out by any nasty surprises
Refocus city sights to growing outer suburbs; to own a home you might need to live outside our comfort zones (i.e. not the coolest suburbs)
Accept the fact your first home won't be your dream home; just remember, like mortgages, houses don't need to be forever - we have to start somewhere!
Get Credit Score has partnered some top Home Loan providers who may be able to help you structure your finance to get into the market. Click here to find out more.
References