Back
What is a comparison rate and why is it important?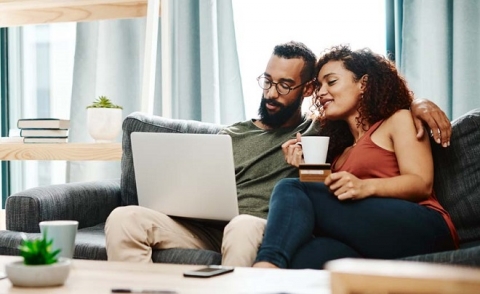 Paid Advertisement from NOW Finance*
 
What information do you look for when searching for a personal loan?
If you look at and put prominence on the interest rate, you're not alone! Many consumers and brokers who help consumers find personal loans automatically choose to apply for or recommend the loan with the lowest interest rate.
However, this doesn't always guarantee you're getting the cheapest or best deal for your circumstances.
Instead of focusing exclusively on the interest rate, you should look at the comparison rate instead.
What is the comparison rate?
The comparison rate helps you to understand the real cost of a personal loan, whereas the interest rate is literally just the finance charge.
The comparison rate includes other fees attached to your loan. These include the establishment fee and any ongoing administration and management fees.
Pay more attention to the comparison rate
The interest rate doesn't account for those fees. As such, loans with lower interest rates can have high fees. As a result, the comparison rate for these loans can be higher. You subsequently end up making higher repayments and paying back a larger amount overall than if you'd opted for the loan with the lowest comparison rate!
In contrast, a loan with a higher initial interest rate may have lower fees and a lower comparison rate.
It's easy to see why automatically opting for a lower interest rate can be a bad idea!
How do I find out the comparison rate?
It is a regulatory requirement for all lenders to display the comparison rate for their fixed rate loans alongside their interest rate in all advertising and communications. Both must be as prominent as each other.
Therefore, it's easy to find out the comparison rate for a personal loan; you just need to understand what it is telling you!
With NOW Finance, the interest rate and comparison rate are always the same!
Because all our loans are fee-free!
With a NOW Finance personal loan, you'll pay no application, no monthly, and no early termination fees.
Even if you find a personal loan offering a lower interest rate than NOW Finance, discover what the comparison rate is once all fees are considered. With no fees on your NOW Finance personal loan, our comparison rate may still be lower, and your loan cheaper as a result.
 
Focus on the comparison rate to get the cheapest personal loan solution for you
By focusing on the comparison rate when shopping around for a personal loan, you give yourself the best chance to find the best value loan for your needs.
What's more, with NOW Finance, you can get your comparison rate before you apply without affecting your credit score. Get started by getting your rate to check whether you're eligible for a NOW Finance personal loan, and discover the potential savings you can make with a no fee loan!
* NOW FINANCE is a trading name and registered trademark of Now Finance Group Pty Ltd ACN 158 703 612, Australian Credit Licence number 425142 as agent for NF Finco 2 Pty Ltd ACN 164 213 030.
Disclaimer: This article contains general comments and recommendations only. This article has been prepared without taking account of your objectives, financial situation or needs. Before taking any action you should consider the appropriateness of the comments made in the article, having regard to your objectives, financial situation and needs. If this article relates to the acquisition, or possible acquisition, of a particular credit product you should obtain and consider the relevant disclosure documents before applying for the product.
Please Note: GetCreditScore acts only as a credit intermediary and does not provide personal financial, legal or tax advice, or credit assistance of any form. Any content featured here is of a general and informative nature only and does not take into account your personal objectives, financial situation or needs. You should consider your needs, along with the product's terms and conditions before making a decision; and where appropriate, seek professional advice from a finance professional such as an adviser. We do not accept any liability in respect of any product or service which you elect to acquire from any provider. Any views expressed in this article is that of the author and is not endorsed by GetCreditScore.