Back
Status update on Financial and Credit Market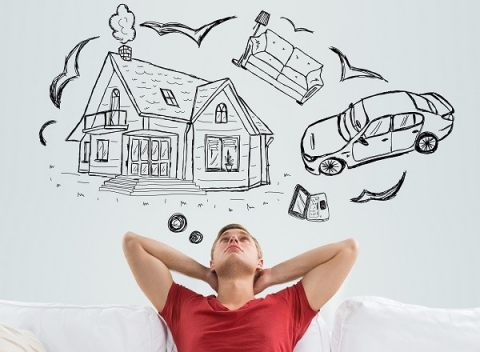 A year of unprecedented changes to our lives and livelihoods have required the Government to make many rapid changes to support consumers and the economy. From a Federal Budget unlike any other to more stimulus payments and proposed changes to the credit market to ease lending – here's how it could impact you.
 
News from the Federal Budget
The 2020-21 Federal Budget announced that it would deliver tax cuts to about 11.5 million workers in a plan to jolt the economy out of Australia's first recession in 30 years. Besides personal tax cuts, billions in economic support measures include the extension of JobKeeper, business investment incentives, superannuation reforms, ongoing COVID-19 support payments, and help for businesses, including Sole Traders. A cornerstone is JobMaker, a $74 billion jobs initiative that hopes to get Australia's soaring unemployment rate back under 6 per cent. 
 
Personal tax cuts and offsets
The fast-tracked tax cuts will be backdated to July 1, meaning millions of workers could see more money in their pay packets within weeks. Tax thresholds have also been raised with the 19 per cent threshold rising from $37,000 to $45,000, and the 32.5 per cent threshold from $90,000 to $120,000.
The Low and Middle Income Tax Offset, which ranges from $255 to $1,080, will remain for another year. When this offset is combined with the tax cuts, singles could get back up to $2745 and dual-income families could get back up to $5490.
 
Changes to superannuation
Super has also received a revamp. Australians will no longer have a new super fund automatically created every time they change jobs – something that has led to overpayment in fees and lost money in funds in the past – but will instead automatically take their fund with them. Super funds will also have to pass an annual performance test with poor performing funds required to notify members of their underperformance. 
 
COVID-19 stimulus payments
The Federal Government has extended its COVID-19 economic support measures. Eligibility for income support payments, including JobSeeker, has been expanded, and the Coronavirus Supplement for those on income support payments will be extended until 31 December 2020 at the rate of $250 per fortnight. 
Early access to superannuation funds for those affected by Coronavirus has likewise been extended until 31 December 2020. 
The JobKeeper Payment has been extended until 28 March 2021 at an adjusted amount, with targeted support to businesses and not-for-profits that continue to be significantly impacted by the pandemic.
People on some government payments (such as the disability support pension, carer payment, family tax benefit, Commonwealth seniors' health cards holders and eligible Veterans) will receive further economic support payments of $250 in December 2020 and March 2021.
Find out more about changes to stimulus payments.
 
Support for women and young workers
This year's Budget has a focus on young people and women as these two demographics that have been particularly hard hit by the pandemic.
The Government's new $4 billion JobMaker Hiring Credit will provide businesses with an incentive to take on additional employees aged between 16 and 35 years old. A $1 billion JobTrainer Fund will extend wage subsidies for apprentices and trainees.
To help better secure women's employment, about $240 million will be allocated over four years to the second Women's Economic Security Package. More grants will also be made available for the Women's Leadership and Development Program and women-founded start-ups, along with greater support for girls and women wishing to gain employment in Science, Technology, Engineering and Mathematics (STEM) fields.
More help for first home buyers
The First Home Loan Deposit Scheme, which allows first home buyers to borrow with a 5 per cent deposit, and thereby avoid Lenders Mortgage Insurance, has been expanded to include an additional 10,000 buyers. The value of the properties first home buyers can purchase has also been increased to $950,000 in Sydney, $850,000 in Melbourne and $650,000 in Brisbane.
Learn more about COVID-19 and the property market.
Major changes coming to the credit market
In the wake of the Global Financial Crisis (GFC) and Royal Commission, lending criteria were steadily tightened. These changes led to an often lengthy and complex loan application process, which frequently saw would-be borrowers struggling to get access to the credit they needed to buy a home or fund their small business.
However, the days of having to justify your gym membership and Uber Eats orders when applying for a loan may soon be over. Treasurer Josh Frydenberg has announced changes to lending that will simplify the credit market, and stimulate the economy.
Currently, there is a large burden on banks to ensure that people do not enter into loans that they may not be able to afford to pay back. The proposed changes would reduce the verification procedures required by banks. It will allow lenders to rely on borrower attestations unless there are reasonable grounds to suspect the information is unreliable. This means that borrowers will need to supply less information in order to secure a loan, which should in turn shorten application times and increase borrowing capability.
Assuming the laws pass in Parliament, they will come into effect in March 2021.
Protection for consumers remains
Importantly, the Government has emphasised that strong consumer protections will be maintained. It will also move to change its credit regulations, allowing Australians involved in disputes with debt collectors to appear before the Australian Financial Complaints Authority, an independent dispute resolution body. Debt collectors will also be required to hold an Australian credit licence.
A good time for a credit check-up
If you are hoping to apply for a new loan, refinance your loan or borrow money for your small business, these changes may make it easier. Before applying for a new loan or changes to your existing loan, it's always a good idea to check your credit history and make sure your credit score is in good shape, as this may also play a big part in helping you get the credit you need. That's why it pays to check your FREE Credit Score through us, so you'll know how some lenders could see you.
Checking your Credit Score is easy – It takes less than sixty seconds and it won't affect your credit file plus it may help boost your borrowing potential and help you get a better deal.
 
Disclaimer: The information contained in this article is general in nature and does not take into account your personal objectives, financial situation or needs. Therefore, you should consider whether the information is appropriate to your circumstance before acting on it, and where appropriate, seek professional advice from a finance professional such as an adviser.