Back
How refinancing your home loan could help you get on top of personal debt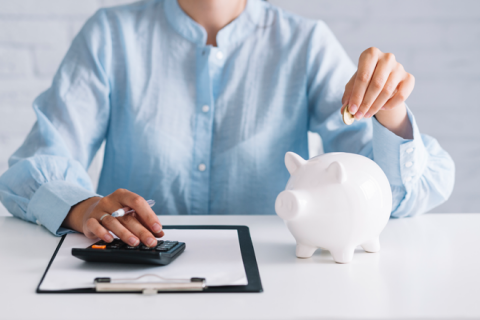 An article from uno Home Loans
Many Australians are currently thinking about their finances, and so being financially resilient is top of mind for the majority.
You could be looking for ways to reduce your living costs and reassessing daily expenses. 
Many people know that refinancing their home loan can help them get a lower interest rate, but there are other ways refinancing can help you become more financially resilient.
Our partners over at uno Home Loans have an expert team of brokers who have been talking to their customers about ways to become more financially resilient using their home loan to get on top of their personal debt and the below is just what they have shared with us.
Consolidate and save
When it comes to debt, in a lot of cases, the ideal is to pay as little interest as possible.
One way to achieve this is by consolidating personal loans (e.g. personal loans, car loans, credit cards or any debts with a high interest) into your mortgage which generally has a much lower interest rate.
This helps you in two ways:
You bring down the number of repayments you are managing
You lower the amount you are paying
Here is an illustrative example (not a real loan) of how this might look. Let's say you have the following expenses:
 
| | | |
| --- | --- | --- |
| Debt type | Amount owed | Minimum monthly repayments |
| Credit card (19%pa interest rate) | $6,000 | $150 (at 2.5% of balance) |
| 3-year car loan (10%pa interest rate) | $15,000 | $484.01 |
| Mortgage over 30 years (4%pa interest rate) | $350,000 | $1,670.95 |
| Total | $371,000 | $2,304.96 |
If you were to consolidate your personal debt into your mortgage, your expenses each month may look like this:
 
| | | |
| --- | --- | --- |
| Debt type | Amount owed | Monthly repayments over a 30-year term (at 4%pa as the rest of your mortgage) |
| Total | $371,000 | $1,771.21 |
As you can see in the second scenario, when consolidating your debt into your mortgage, you stand to save $533.75 per month or 23%.
The RBA's most recent announcement set the cash rate to a historic low of 0.25% which is resulting in interest rates at generational lows.
Now is a great time to take a look at your current loan and check if you could be on a better deal, especially if you are in a good position financially.
uno Home Loans, for example, can check your home loan against thousands of others with their online tool, loanScoreTM* to see if you could be saving on your home loan. It only takes 2 minutes and it's free.
If you could be saving on your home loan, uno brokers can also help you renegotiate with your current lender or assist you in switching to a new one.
Keep in mind 
It's worth considering that this strategy isn't fool proof. Whilst you are getting the benefit of simplifying the number of repayments you are making each month and paying less interest in the short term, if your payments stretch over a longer period, you may end up paying more over the lifetime of your debt.
If you can pay off more than your minimum repayments when you are in the position to do so, do it. This can help you overcome the risk of paying more over time and ensures you are getting the full benefit of consolidating your debt.
A real opportunity to get ahead is to maintain the same repayment amount after consolidating as you were paying before so you pay the principal off much faster and save on interest over the long run.
Three important steps 
If you're concerned about your financial security right now, there are three steps you can take to become more financially resilient over the coming days, weeks and months:
Review your daily expenses
Consolidate your personal debt into a lower interest rate loan where possible
Check you're on a great interest rate for your current circumstances using uno Home Loans' tool, loanScoreTM. It's quick and easy.
And with the likelihood of property values dropping and the uncertainty of full-time employment for many over the coming months, now is the right time to act.
The content of this article was supplied by Planwise AU Pty Ltd trading as uno Home Loans ABN 81 609 882 804 Australian Credit Licence Number 483595, and was not created by GetCreditScore.
GetCreditScore takes no responsibility for any information contained within or omitted from this article. Once you click on a uno Home Loan link, you will be dealing with our partner, the product provider, and not us. We do not accept any liability in respect of any product from any provider. As a result of a referral from GetCreditScore, we may receive a commission from our partners for the referral.
GetCreditScore acts as a credit intermediary and do not provide personal financial, legal or tax advice, or credit assistance of any form. Any content featured on the site is of a general and informative nature only and does not take into account your personal objectives, financial situation or needs. You should consider your needs, along with the product's terms and conditions before making a decision. We do not accept any liability in respect of any product or service which you elect to acquire from any provider. You can view our Terms of Use here and our Privacy Policy.
Your loanScore is an indicative rating of your current loan health. uno compares the most recent data and product preferences you provide to the products available through its lender panel. Your loanScore may change if any of this data or lender information changes and uno will provide updates as part of its Active Home Loan Management (AHLM) service. This service also provides an estimate of potential, net savings you could make over three years by refinancing or by renegotiating with your current lender. To do this uno makes some assumptions, including that the data you provide is accurate and that your repayments will remain the same. Refer to the AHLM terms and conditions for details of how uno calculates loanScore.
 
uno does not guarantee that it will be able to find you a better loan, with a higher loanScore, or to save you money until it completes an assessment and obtains lender approval. uno also can't guarantee your application will be approved, even if it is with your current lender.
*GetCreditScore is not associated with and does not recommend or otherwise provide any financial product advice in respect of loanScoreTM which is an uno Home Loans product.