Back
Free Credit Score | Discover Yours Now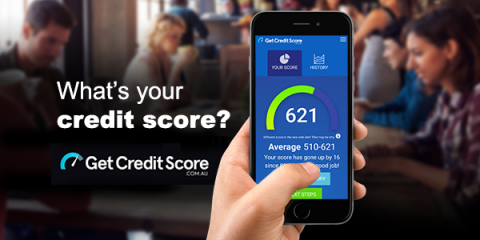 Did you know its super simple to find out your credit score?  You don't need to be credit savvy to find yours; it takes less than 60 seconds and is 100% free. Best of all, it won't negatively affect your credit score. We connect directly to Equifax, Australia's leading credit bureau, to check your identity and ensure only you can access your credit score.
To get your free credit score start here.
You may be asking what exactly is a credit score?
A credit score is a number that may assist credit providers to assess your credit worthiness. It's between 0 and 1200 where a higher number means you are more likely to be able to repay the loan. The score is calculated from your credit report which looks at your current situation and your past behaviour.  An Equifax Score is the credit score we provide you – Equifax is Australia's leading credit reporting body, and has credit information on 18 million Australians, and is used by most credit providers.
Or even… how is a credit score calculated?
Simply, your credit score is calculated from your credit report which is a record of your current situation and past behaviour, including:
Credit accounts and credit limits
Repayment history information
Bankruptcy, overdue debts, if you've avoided a creditor, and any court judgements against you
Your age, how long you've been employed, and if you move house a lot
How long you've had a credit report, and how often you've asked for credit
The kinds of loans or credit you've asked for, size, who it was with, and if you asked a lot of providers one after the other
Your business interests, and if you have a business, its location and how long it's been there
You can even learn more here
Get Credit Score is dedicated to empowering Australians to make better financial decisions.