Back
9 in 10 Australians want more competition in lending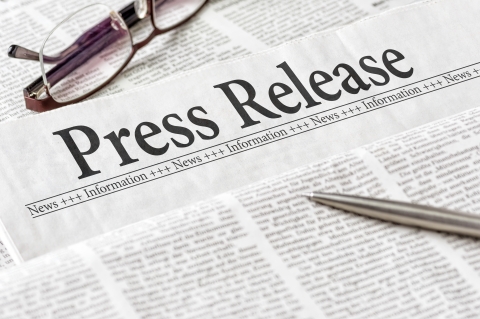 9 in 10 Australians want more competition in lending, yet only 15 per cent know about the credit reform driving change. 
Fewer than 1 in 6 Australians (15%) know about the most significant credit industry reform in decades
85 per cent of Australians have allowed businesses to access their personal data to gain access to better deals
More than 4 in 5 (84%) would ask their bank to share their data with other lenders to get a loan or better interest rate
Monday, 4 September 2017 (Sydney, Australia): Australians are hungry for change in the finance sector with almost 9 in 10 (89%) wanting more competition in consumer lending, particularly if it improves rates for consumers. 
Yet the solution to deliver this transformation is little known to most consumers, with just 15 per cent of Australians saying they know about positive credit reporting (also known as comprehensive credit reporting). Young Australians are the least knowledgeable, with just 12 per cent of millennials knowing about the new system.
Positive credit reporting is designed to give lenders a more holistic view of a borrower's risk profile by boosting the information in credit reports. This information is used to determine individual credit scores, part of the metrics that lenders use to assess creditworthiness.
Luke Keller, Head of Get Credit Score, said: "While it's not surprising that Australians want more competition in lending, it's alarming that many don't know about positive credit reporting – which is a system that will open up more product choice and greater competition as it gains momentum.
"Before this was introduced in Australia in 2014, credit providers only reported negative information to the credit bureaus, such as when a consumer had defaulted on a loan repayment. This reform means that when a consumer does the right thing – such as making loan repayments on time – this information will also be included. Giving lenders a holistic picture of your financial behaviour means they can make more informed decisions, leading to greater financial inclusion and a fairer system.
"Positive credit reporting could be considered the most important credit industry reform in almost 30 years, but it has flown under the radar for many Australians, and we're still a long way behind the rest of the world. Positive credit reporting has been established for some time in the US and UK, and has led to product innovation such as interest rates based on your credit score and fast online approvals," Mr Keller said.
Australians believe more competition in lending would improve the quality of finance products and services being offered, delivering lower fees and charges (62%), personalised pricing (45%), faster approval (41%) and better customer service (40%).
"In the near future, we'll start to see more lenders offer better rates for consumers with higher credit scores. This is similar to the car insurance market where a good driver pays lower insurance premiums, and should come as good news to the 86 per cent of Australians who don't think it is fair those who do the right thing and show good credit behaviour have to pay the same rates and fees as those who do not.
"A positive system can also benefit people who have been unable to get a loan in the past, as they can show that they have been doing the right thing and managing their monthly credit commitments. People who are new to credit, such as the younger generations and new arrivals, will also be able to build up a credit profile much faster, making it easier to apply for a loan," Mr Keller added.
The majority of Australians (95%) agree a person's credit score should be impacted by positive behaviours, suggesting there would be strong support for positive reporting once consumers are educated on the system.
Furthermore, more than 4 in 5 (84%) would request their bank to provide their information to other lenders to improve their chances of being approved for a loan or better interest rate. This is slightly higher among millennials (89%).
Mr Keller pointed out that we live in the information age and many of us already use our data widely, with 85 per cent of Australians saying they have allowed businesses to access their personal data in order to gain access to better deals and personalised services. Among the reasons consumers have shared their data are to use a supermarket discount program (61%), use the 'remember me' function on a website or app (44%), or autofilling address and credit card information online (35%).
"We use our data to benefit us in a range of ways, yet only eight per cent of Australians have used their credit score to get a better interest rate on a loan.
"It's time for consumers to demand more product choice, seek better value, and consider shopping around for better deals," he said.