Back
Why Your Credit Score Matters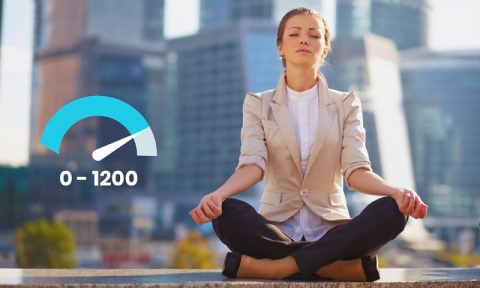 Your credit score is the key to your financial future. It determines whether lenders will be willing to give you a home loan, personal loan, car loan, business loan or credit card and under what terms.
 
What is a credit score?
Your credit score is a single number that summaries your financial history for lenders. There are many factors that can affect your credit score, both positively and negatively, including your repayment history, credit accounts, and any adverse credit events such as defaults, court judgements or bankruptcies.
 
How a strong credit score benefits you
Many lenders now look at your credit score when deciding whether they will loan you money or extend an existing line of credit. How good your credit history is will help determine the success of your credit applications and the terms.
Your credit score may also be used to see if you qualify for in-store financing should you want to make a large purchase, such as a new television or refrigerator, on a payment plan, as well as certain utilities such as mobile phone plans.
Having a good credit score gives you confidence when applying for credit; it may also help negotiate a better rate with some lenders.
 
How can I improve my credit score?
If your credit score is lower than you would like, there are many ways that you can help improve it.
The key factors driving your credit score are the credit behaviours, both positive and negative, that can affect your score.
Understanding the difference between positive and negative credit behaviours, and the severity of each factor, helps you better understand how lenders view your credit worthiness.
Factors that can influence your score positively
Closing credit card accounts you don't need
Existing home loans or home loan applications   
Rare or infrequent credit or loan applications
Applying for better types of credit or lenders
A long credit history
Good credit profile of your residential area
Infrequent applications for commercial credit or loans
Factors that can influence your score negatively
Late payments of over 60 days
Late payments of 30 days over several months
Multiple loans and credit accounts with overdue payments
Loans and credit accounts in arrears
Unsecured personal loans
Consumer payment defaults
Applying for short-term credit and loans
Applying for Buy Now Pay Later services
Multiple applications for loans or credit over a short time period
Applying for lesser types of credit or lenders
A short credit history
Lower credit profile of your residential area
The good news is, since the introduction of Comprehensive Credit Reporting, more positive credit behaviours are now included in your credit report and can help improve your score.
 
Know your score
It's easy to get your free credit score. GetCreditScore uses Equifax, the market leader when it comes to credit scores, which is also used by most lenders and is therefore the score you most need to know. . 
Knowing and tracking your credit score can help you better understand and manage your credit profile so you can take steps to improve it if needed.
Stay on top of your finances and your credit score - Get your FREE credit score today.
 
TIP: Want a more detailed view of your credit history? You can also request a copy of your Equifax credit report for free (if eligibility criteria met).
Disclaimer: The information contained in this article is general in nature and does not take into account your personal objectives, financial situation or needs. Therefore, you should consider whether the information is appropriate to your circumstance before acting on it, and where appropriate, seek professional advice from a finance professional such as an adviser.