Back
What's Your Credit Attitude?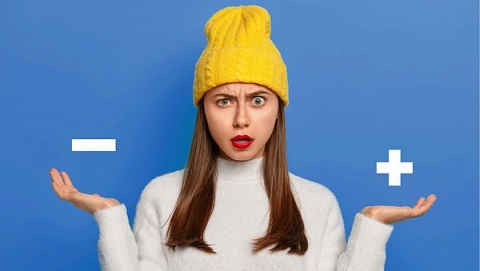 When the COVID-19 pandemic first hit Australia in 2020 it caused a lot of consumers to reassess their financial situation, review their spending, and postpone major purchases requiring credit.
For many Australians, it was their first time experiencing real financial stress, causing them to look at their finances and credit in a new light. Many found themselves unable to meet their credit obligations and had to cut back, often while seeking government support.
However, it looks like demand for credit is now rebounding, albeit slowly. According to the latest Equifax Quarterly Consumer Credit Demand Index (March 2021), while consumer credit demand continues to decline, the rate of decline is slowing. Demand for credit cards and personal loans continues to remain soft, but auto loans and Buy Now Pay Later (BNPL) applications are recovering.
AT A GLANCE: Equifax Consumer Credit Demand Index - March 2021 Quarter
Consumer Credit Demand (compared to March quarter 2020)


Rising mortgage demand
One area of credit that's definitely on the rise is home loans; demand for mortgages grew throughout Australia, up +23.5% compared to the March quarter 2020, with every state and territory experiencing growth. 
Rising mortgage applications can be a good indicator of home buyer demand and housing turnover. Historically, movements in Equifax mortgage application demand data have led changes in house prices by around six to nine months.
Kevin James, General Manager Advisory and Solutions, Equifax, said: "The market is showing a shift to asset-based lending, with mortgages and auto loans proving more popular than liabilities like credit cards and personal loans."
"Despite signs that the market may be moving towards post-COVID recovery, credit card demand continues to decline. The reduced economic activity in Victoria from their second lockdown didn't help, but ultimately a change in consumer behaviour is pushing credit cards out of favour," James said.
Demand for BNPL continues to come largely from Generation Y and Generation Z, but there are signs these demographics may have reached saturation. The younger generation – Generation Z – may soon catch up, as they accounted for 26% of total applications. The lowest share remains with the baby boomer generation, not unsurprisingly since many are now in retirement.
Keeping a positive credit attitude
The financial shock of COVID-19 on Australians reinforces the importance of maintaining a healthy relationship to your credit.
Some key ways to do this are:
Take control and ownership of your own credit health. If you don't already know your , it's time to find out.
Have a plan and prioritise credit use for things you really need and can afford.
Only take on credit after you have done a budget that shows you can repay a new loan and still meet your other loan repayment and required living costs.
Should you run into trouble, be sure to speak to your existing lenders or a financial counsellor and work out a plan rather than taking on more debt, as this may just make the problem worse.
 
Remember to stay on top of your credit health and your credit score. Check you Credit Score for Free through us.
Disclaimer: The information contained in this article is general in nature and does not take into account your personal objectives, financial situation or needs. Therefore, you should consider whether the information is appropriate to your circumstance before acting on it, and where appropriate, seek professional financial advice.