Back
The secret number the banks don't want you to know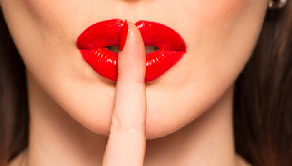 There's a number out there that summarises your entire financial history – the good, the bad and the ugly. And up until recently, 80% of Australians didn't know they had one.
It's called a credit score, and if you haven't seen yours before, you should!
Thanks to GetCreditScore you can now see exactly how you score in the eyes of your lender. And the best news is you can get yours, in minutes, for free. 
WHAT IS A CREDIT SCORE? 
Your credit score is one of the key inputs that many banks use when deciding whether to lend you money, at what interest rate, or if they should increase the size of your credit limit.
It's also used any time you apply for a credit card, mortgage, or personal loan, and can impact a growing number of other transactions. For example, whether you qualify for in-store financing when making a large purchase or to determine your eligibility for some utilities or mobile phone plans.
IS NOW A GOOD TIME TO CHECK YOUR CREDIT SCORE? WHY?
Your credit score is a vital tool that can help you achieve your financial goals. The banks know your score, and you should too.
Why? A strong credit score can increase your confidence when applying for credit and even save you money on your next personal loan, mortgage or credit card. That's because we are seeing more lenders offering lower interest rates based on your excellent credit score. 
If you discover your score is lower than you thought, you can make the necessary changes to improve it over time. A low score can also be an indication that you have fallen victim to identity theft or have a number of errors on your credit report. Either way, it pays to know your score.
Getting your credit score is fast, easy and free.  Best of all, it puts the power in back your hands, not the banks!
HOW DO I FIND OUT MY SCORE?
Visit GetCreditScore, to obtain your Equifax credit score - the most commonly used credit score in Australia – absolutely free.  Use your score to understand what types of credit products you qualify for, get a better deal on your existing credit products, and learn from a range of articles & FAQ's designed to help you save money!