Back
Myths debunked: Clearing a default on your credit history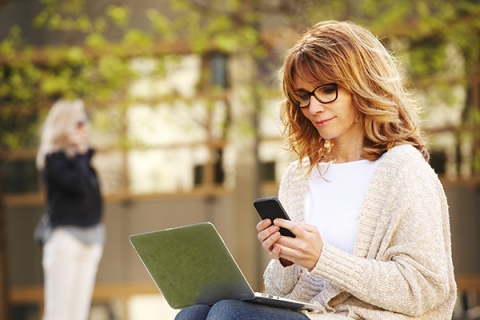 The power to boost your credit score is in your hands!
Put in the time and effort now, and you can start seeing benefits like easier credit approvals and better interest rates down the road.
It brings us to the question, how can you start improving your credit score?
Clearing a default on your credit report is one of the best ways to increase your score. This type of debt can only drag your score down, so having it removed will certainly pay off.
Let's review the basics first.
How do unpaid debts and late payments cause credit defaults?
What is a default? In short, a default is a missed payment.
Specifically, it's a debt of at least $150 that hasn't been paid within 60 days of the due date. After a credit provider makes attempts to contact the customer and sends the required notices, it can, and quite often does, report the default to credit bureaus.
A default can stay on your credit report for five years, holding your score back from reaching new heights.
There are plenty of reasons why a credit default can happen. A bill can simply slip through the cracks, even when you make a real effort to manage your debt. And some people simply don't have the cash on hand to settle a debt in a timely way.
The good news is that you can deal with defaults all on your own! Plus, it won't cost you anything besides a little time.
DIY credit repair for defaults: Getting started
Addressing a credit default can be a time-consuming process. However, it can mean paying less interest and increasing your chances of being approved. This can help put you on the right track to achieve your financial goals.
To deal with a default on your credit report, you should:
Login to GetCreditScore.com.au and check your Credit Report Overview. It will give you a view of the information held in your full credit report.
Request a copy of your full credit file from Equifax - it's free and only takes a few minutes.
Look for any defaults listed on your Equifax credit report.
If you see an incorrect listing — a default where you always paid on time, or a lender you've never had an account with — that's the first thing you will want to resolve. You've made sure you paid on time, and that deserves to be recognised!
Contact the credit provider and credit bureau and ask for the error to be corrected.
If you see a real credit default, one where you actually missed a payment, reach out to the lender to set up a plan to pay off the debt. You'll need to have your finances in order, and may have to propose a schedule of payments for setting things right. Once you do this, the lender has to let the credit reporting body know to update the default, showing that you've paid your debt.
Changing a default to "paid" status doesn't totally remove it from your report. However, it can improve your score and show other lenders that you take responsibility for your debts.
You should ask the provider if they will strike the default from your record in exchange for payment. Although there's no guarantee they'll do it, some will, and your credit report will thank you for it.
A credit repair agency will, for a fee, assist you in improving your credit score. They often advertise specifically toward individuals with bad credit. Sounds good, right?
You may have come across credit repair agencies that charge a fee for improving your credit score. These services will often go through the same steps that you can do on your own, at no cost. An example is going through the above mentioned steps to clear a default. At GetCreditScore, we empower our customers to take their finances into their own hands. Therefore, we provide free educational information to improve your credit score, without enlisting the help of a credit repair company."
Building good habits around credit
Lenders love working with responsible borrowers and tend to shy away from those who don't stay on top of payments or leave a debt unsettled. That's why the best strategy is to avoid defaults in the first place!
Here are four habits that will keep credit providers happy and boost your score:
Make a budget and follow it: Track your monthly expenses and cut out the fat — the non-essential items that lead to spending more than you earn.
Don't look at credit as free money: You'll have to pay it back down the line, plus interest. Limit your credit card spending so you can pay your bill in full each month.
Limit credit product applications: Lots of applications will hurt your credit score. Only apply for credit when you really, truly need it.
Build good relationships with credit providers: Make payments on time as much as you can, and get in touch with your provider about any problems. Lenders may be more willing to work with you if you take the initiative.
Keeping your credit report clean
You can get started on the path to a cleaner credit report today!
Clearing your defaults is a great place to start. Remember that defaults remain listed by every credit reporting agency for five years, but can be improved to "paid" status through action on your part. Eventually, they fall off your report.
Regularly checking your credit score is your best bet to make sure all of your hard work is recognised. Get your FREE credit score and Credit Report Overview today!
---
Disclaimer: The information contained in this article is general in nature and does not take into account your personal objectives, financial situation or needs. Therefore, you should consider whether the information is appropriate to your circumstance before acting on it, and where appropriate, seek professional advice from a finance professional such as an adviser.