Back
How to Get a Credit Card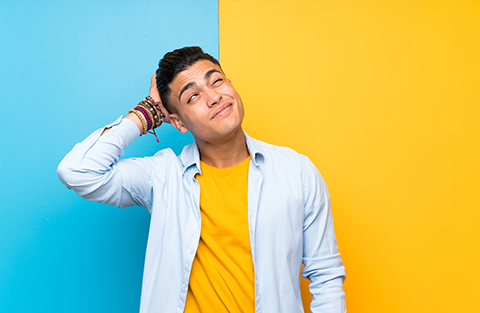 If you want greater control over your finances, learning how to get a credit card is an excellent starting point. These invaluable financial tools make it easier for you to pay for everyday expenses or finance substantial purchases. However, you need to meet certain eligibility requirements to qualify for credit cards. Your first step should be to know your credit score, which we can obtain for you.
GetCreditScore can provide instant access to your credit report overview without impacting your credit score. Our members also get exclusive offers on premium credit products and services, including credit cards, personal loans, home loans, car loans, business loans, and insurance policies. Moreover, we use encryption and identity verification technology to keep your information secure. So sign up today and start figuring out how to get a credit card!
How does credit score affect your credit card application?
Your credit score is among the first factors credit card providers check when considering your application. This number is generated from the data on your credit report and helps lenders determine the appropriate credit limit and interest rate based on your financial standing. Therefore, you should maintain a good credit score to increase your chances of approval.
An enquiry is added to your credit report every time you apply for credit. Your credit score can drop if you submit multiple applications in short succession since the algorithm may perceive the activity as desperation for credit or financial distress. A five-year record of enquiries remains on your credit report, so you have to be mindful when submitting credit cards application. So it's important to only apply for credit cards that you intend to keep and use and to avoid applying for too many credit cards at the one time.
Would you like to check your credit history? Sign up now and learn how to get a credit card!
Another factor that has an impact on your credit score is your repayment history. If your record contains a string of missed payments, your credit rating may decline. However, this data only covers the last two years, so you can easily recover if you keep up with your credit obligations. The best thing you can do is stay on top of your payments to improve your credit score steadily. 
What is the minimum credit score for credit card?
You do not need to meet a magic number to qualify for a credit card, but a high rating is a positive indicator for lenders and improves your chances of approval.
Equifax calculates your credit score from your credit report using proprietary algorithms. These algorithms take several factors into account, including your credit history, loan enquiries, and current credit limit.
It is possible to get a credit card with a below-average credit score as long as you are able to meet the eligibility for credit card. However, it can be challenging since you have to prove that you are capable of making repayments despite your poor rating. You can boost your chances of approval if you can demonstrate that your financial situation is improving.
No idea how your credit score stands? Let us help you find out!
GetCreditScore can obtain your credit score in minutes. So sign up now and start evaluating your prospects of how to get a credit card!
How to apply for a credit card?
You can apply for any credit card you want – including reward credit cards and frequent flyer credit cards – provided that you meet the criteria for credit card requirements. Many credit card providers look at how much you earn to determine if you can manage a card. 
The minimum income requirement for credit cards usually ranges from $15,000 to $80,000. If it is your first time applying for a credit card, providers are likely to place more weight on your income when assessing your application.
It is important to keep in mind that credit card annual fees and interest rate charges can pile up quickly if you are not cautious. That is why you should choose cards that offer reasonable rates for your financial capacity.
The following are some documents you need to prepare when figuring out how to get a credit card:
Personal details: This information includes your complete name, date of birth, residency or citizenship status, contact number, email address, and residential address.
Valid identification: You must present a valid form of identification, such as your driver's licence or passport. You may also be asked to submit certified copies of these documents.
Employment details: It is essential that you provide employment information, including your salary, job title, and employer details. You should also prepare recent payslips to verify your income. 
Assets and liabilities: If you have other types of income, such as savings, shares, and other assets, you should indicate them in your application. You may also be asked to provide estimates of your usual expenditures, including rent or mortgage payments, loan payments, utilities, and groceries.
Card details: The credit card provider may ask you about card features like your preferred credit limit and interest rate. These details and requests are still subject to their approval, but it gives them an idea of your financial abilities.
GetCreditScore can give you access to special offers on credit cards! We partner with only the most reputable credit card companies in Australia. So sign up today and start the process of how to get a credit card!
---
Disclaimer: The information contained in this article is general in nature and does not take into account your personal objectives, financial situation or needs. Therefore, you should consider whether the information is appropriate to your circumstance before acting on it, and where appropriate, seek professional advice from a finance professional such as an adviser.