Back
How can I Improve my Credit Score?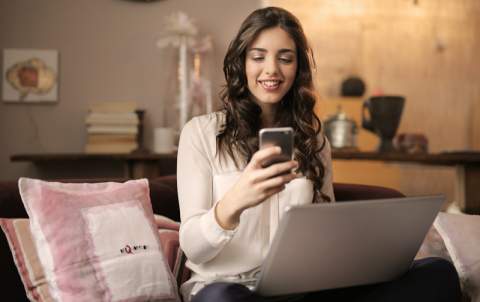 Having a good credit score is always a key part of your financial well-being. This is particularly true when the economic outlook is uncertain, as having a good credit score can help improve your chances of getting the credit you need from lenders, when you need it.
Take some time this new year to understand your credit score and how you can improve it so as to put you in a stronger financial position going forward in 2021.
 
Positive versus negative credit behaviours
The key drivers of your credit score include both positive and negative credit behaviours. For example, "negative" behaviours, such as arrears and defaults, can have a big impact in decreasing your score. Conversely, "positive" credit behaviours, such as paying your bills on time, will help you increase your credit score.
The good news is, since the introduction of Comprehensive Credit Reporting, positive behaviours can have a bigger, faster impact on your credit score when you need to improve it.
 
Simple things you can do to improve your credit score
There are many key drivers of your credit score, both positive and negative, which we will be talking about more in the months to come. For now, here are five actions you should take note consistently, to improve your credit score.
 
Close credit card accounts you don't need
Closing your credit cards can show that you are responsible when it comes to managing credit, which will help your credit score, rather than hurt it. Making too many credit applications can also be detrimental so only apply for and use the credit you really need.
 
Always pay your bills on time
Late payments of over 60 days or more drive down your credit score, so keep your payments up to date and on time. Being 30 days late with repayments over a few months also hurts your credit score. Regularly making your minimum repayments on time each month demonstrates good credit behaviour.
 
Prevent your loans or credit accounts from going into arrears
Having loans or credit accounts that are in arrears will drive down your credit score. Try to catch up on any late repayments within 14 days to avoid being reported as being in arrears. Having multiple loans or credit accounts with overdue repayments is a warning sign to lenders, so do all you can not to miss payments on multiple accounts. This may mean finding ways to prioritise your bills when money is tight.
 
Avoid using Buy Now Pay Later (BNPL) services
As tempting as these services may be, particularly if money is tight, when applying for Buy Now Pay Later' (BNPL)  services, an 'enquiry' can be made on your account, leaving a mark on your credit file. What's more, frequent use of BNPL services could suggest you may be in financial stress, which may also affect your credit score.
 
Apply for better types of credit or lenders
The types of credit sought and lenders used can impact your score. Apply for secured credit applications (where you offer up an asset as collateral), from large banks or auto financers where possible.
Focusing on positive credit behaviours and avoiding negative ones can help lift your credit score and protect your credit history in the long-term.
 
Want a more detailed view of your credit history? You can also request a copy of your Equifax credit report for free (if eligibility criteria met).
Get your FREE Credit Score today to help you stay on top of your finances.
Disclaimer: The information contained in this article is general in nature and does not take into account your personal objectives, financial situation or needs. Therefore, you should consider whether the information is appropriate to your circumstance before acting on it, and where appropriate, seek professional advice from a finance professional such as an adviser.