Back
Have a 'Credit Smart' Happy Holiday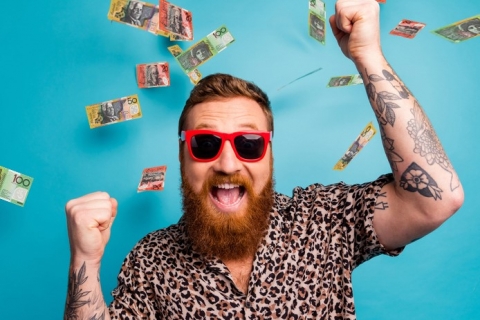 One thing is for sure, these holidays are likely to be like none other we've experienced. Yet we all need joy now more than ever. So, how can you plan celebrations without causing financial stress and while staying COVID-safe?
We look at the latest financial updates that could affect you, along with some ideas for how have a healthy, happy holiday minus the credit hangover.
 
JobKeeper and JobSeeker Subsidies
The Federal Government has announced an extension to the JobKeeper scheme until March 28, 2021. However, rates of payment are being reduced in two phases, and part-time workers will receive less. Businesses also have to pass new turnover tests to continue to qualify. Find out more about JobKeeper.
An announcement was also recently made about an extension of the Coronavirus supplement for those on Jobseeker and other payments until 31 March 2021. The rate of this payment will also be gradually reduced.
 
What the latest interest rate cut may mean for you
In early November, the Reserve Bank of Australia (RBA) cut the official interest rate to 0.1% and promised that it wouldn't be increased for at least three years. A reduction in your home loan interest rate can save you thousands over the years. Because not all lenders will automatically pass on the cut, it's a good time to call your bank and ask for a better deal. Here's some advice on how to do it.  
 
Holidaying closer to home
With international travel off the cards, it's a great time to support local communities instead. Travel restrictions have been eased, but circumstances can change rapidly. If you are planning travel inter- or out-of-state, keep up-to-date with current restrictions across Australia.
A Plan B may be a good idea. If you're having a staycation, consider making a list of local places you've always wanted to visit and activities you haven't yet tried, so you can holiday at home like a tourist.
 
Celebrating safely
There's a lot more to think about when planning events this year. Following health safety advice keeps us all safe.
Stick to smaller gatherings, especially in the home.
Maintain social distance, even around extended family.
Keep up with regular handwashing and have hand-sanitiser readily available.
Don't forget to wear a mask, particular in crowded indoor places with poor ventilation and around vulnerable people.
Skip the buffets and shared plates in favour of single-use containers and utensils.
Make name-tags for glasses to avoid accidental sharing.
Communicate your plans and expectations about safety precautions upfront, such as how many people will be present or that it's air-hugs and fist-bumps only this year.
Because two-hour gatherings are recommended, a restaurant booking may be an easier option for large groups. Try to dine outdoors if you can.
 
Sticking to your budget
Because finances are tighter for many this year, try to keep costs down where you can.
Get creative with what you already have rather than buying new.
Consider agreements like Secret Santa or gifts for children only.
Shopping online can make it easier to stick to a budget. Make a list and scour for sales.
Gifts of food are affordable and thoughtful. As are offers of your time and services, such as childminding IOUs or gardening work.
If anything, the pandemic has reminded us all of the importance of time spent with loved ones, so let that be your main focus this year.
Your credit score will also thank you for keeping the holidays fun but frugal.
 
Knowing and understanding your credit score is an important part of staying on top of your finances. Your credit score is what some lenders may look at when deciding if you're a good credit risk. Make it a habit to monitor your credit score for FREE regularly.
Disclaimer: The information contained in this article is general in nature and does not take into account your personal objectives, financial situation or needs. Therefore, you should consider whether the information is appropriate to your circumstance before acting on it, and where appropriate, seek professional advice from a finance professional such as an adviser.
 
SOURCES
https://www.stamfordhealth.org/healthflash-blog/infectious-disease/celebrate-safely-this-holiday-season/
https://www.abc.net.au/news/2020-11-10/what-does-the-interest-rate-cut-mean-for-our/12867284?nw=0
https://www.abc.net.au/news/2020-11-05/rates-cuts-how-to-get-your-interest-rates-down-banks/12851304