Back
Getting to know your credit score (and 6 practical tips to boost it!)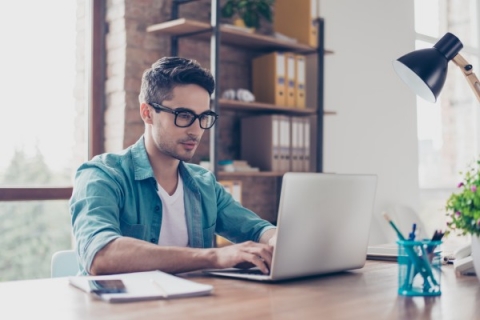 Think about a credit score like you would a car.
A car may seem simple on the outside. Open the door, hop in, turn it on and you're ready to go. Once you pop the bonnet, however, things get a lot more complicated.
You can look at a credit score the same way. The three- or four-digit number you see is simple. Yet, the calculations that determine a credit score are so much more complex.
Luckily, you don't need a background in finance to understand and improve your personal score.
Ready to improve your credit score? Let's start by covering a few key points to keep in mind.
What goes into a credit score and why is it so important?
A higher credit score can save you time and money. Let's take a closer look into what this actually means.
You can't have a credit score without a credit report.
A credit report tracks activity related to your personal credit profile, such as credit enquiries, repayment history, adverse events (like a default or bankruptcy) and much more. A set of calculations, combined with the info in your credit report, yields your credit score.
All these factors contribute to the number that is your credit score.
And why, exactly, is that so important?
The higher the score, the less risky a borrower (you) will seem to a lender (a credit provider, like a bank or mobile provider). Your credit score can make the difference between an approval and ending up out of luck. A great score can lead to benefits like lower interest rates, access to top-tier credit card rewards and more!
Therefore, raising your score as high as possible is key to building a solid financial foundation.
How to read your credit score
GetCreditScore gives you access to your Equifax credit score, a leading source of information used by most lenders and credit providers across Australia. Equifax scores are classified into five rating bands, indicating your level of risk to credit providers.
The score bands are:
Excellent  — 853-1200: A standout score. Make it here and you'll be on top! This band represents a strong repayment history, lack of adverse events and has other positive factors that indicate an especially low-risk borrower.
Very Good — 735-852: A great score and good position to be in. This band showcases that you are a low risk to credit providers.
Good — 661-734: Above average, this band indicates you're more likely to maintain a clean credit report than not. You're doing better than most, but there's still room to improve.
Average — 460-660: An OK score with room for improvement. If you're here, you likely have plenty of options for bumping up your score.
Below Average — 0-459: A score that needs some work, but has plenty of room for growth. Some simple changes can make a big difference!
You have the power to improve your score
While it may be disappointing to have a score in a lower band, it is important to keep in mind that scores in these bands have the biggest opportunity to improve. There are straightforward steps you can take to improve your score.
Here are six key steps that will help you make a real difference to your credit score.
Get your bearings
It all starts with the number we've spent so much time talking about. Log in to your GetCreditScore account and check your score. It's a great way to get your bearings.
But, don't stop there! You can also see the top contributing factors influencing your score. Make note of those, they will help you take this advice and put it to the best use possible.
You should also check out your credit report overview. It includes even more info about what drives your score, helping you focus on what you need to change to start boosting it!
Don't apply all of the time
Lots of applications in a short period of time make lenders think you're not in the best financial spot, whether that's truly the case or not.
By all means, keep shopping around to find the lowest rates and best terms and conditions! But, only apply when you receive a truly great offer.
It may not happen overnight
Be prepared that positive changes you make today might not appear in your credit score right away. Credit reporting bureaus take a longer view when assessing your overall credit history and recent activity. If you can follow through and stick to some new habits, you will eventually see improvement.
Take a deeper dive
Your credit report holds important details that contribute to your score. If there are errors and inaccuracies, they can negatively impact your score.
Request a copy of your credit report from Equifax, then look for inaccuracies and outdated information. If you happen to come across any, it's time to act! Start by reaching out to the credit provider involved to fix each problem.
You can also use the Equifax Corrections Portal to dispute an item on your report. It's a free service from Equifax.
Make it automatic
Repayment history is incredibly important when determining your credit score. That means building a strong history of on-time payments can lead to some major improvements.
Paying your bills every month via direct debit can help. Check in with your utility and other service providers to see what options they have.
Time Saver: Automatic payments don't only help your score. They cross a lot of little things off of your to-do list each month.
Resist the temptation of Buy Now Pay Later
Buy Now Pay Later (BNPL) services are convenient, there's no doubt. Unfortunately accessing BNPL solutions also increases the number of enquiries on your credit report.
Why do you need to keep that in mind? Because too many enquiries in too short a period of time can lower your score. Furthermore, regular use of BNPL products can lead credit providers to think your finances aren't particularly stable.
Don't give them a reason to start thinking that way! Try to stay away from BNPL when you can. If you need to use it occasionally, that's OK. Just save it for something special.
Kicking things off: Getting your credit score
We know it's not always easy to build good habits, especially new ones. But there's a pretty serious reward in play: A better credit score can save you time (by increasing your chances of approval) and money (by making you eligible for better interest rates)!
You can check your credit score at any time, for free with GetCreditScore. Just log in to check your credit score, top key contributing factors and credit report overview.
---
Disclaimer: The information contained in this article is general in nature and does not take into account your personal objectives, financial situation or needs. Therefore, you should consider whether the information is appropriate to your circumstance before acting on it, and where appropriate, seek professional advice from a finance professional such as an adviser.