Back
Financial #Fitspo: Get Your Financial Scorecard Moving This Summer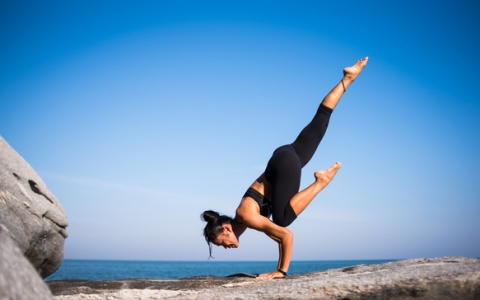 Written by Miss Money Box, author of an educational blog to help Australian women expand their general knowledge around personal finance.
 
Being healthy isn't just about what you eat and how much you move. Your financial health is important too. If you're a commerce couch potato and looking for ways to get fiscally fit, where should you start?
When beginning a healthier diet or new fitness regime, you usually start by finding out your crucial stats – how much you weigh and what you measure. The same is true for your finances. One measure of your financial health is your credit score. Your credit score may enable you to assess whether you need to do some heavy lifting to improve it to get to your goal weight.
What is a credit score?
Your credit score is like a fitness assessment for your wallet. It's a number that is one indicator of your credit risk; so if you know you have a high credit score, you may be able to negotiate from an informed position when applying for a loan or a credit card.
How is it measured? 
Calculating your credit score is a lot more complicated than calculating your BMI, so you should utilise the services of online providers like GetCreditScore.com.au, which uses data from Equifax, Australia's leading consumer credit bureau.
By providing your name, address, date of birth and driver licence number, GetCreditScore.com.au is able to connect securely with Equifax to determine your credit score using the Equifax Credit Score Model, and will give you a number between 0-1200. Generally, a score that is between 622-725 is considered a good score[1], and this can be your benchmark against which you can measure your financial fitness.
Your credit score is based on many factors, including your repayment history, how often you've applied for credit, the amounts you have borrowed and whether you pay your bills on time.
Why is my credit score important?
Your credit score is one indicator of your credit risk, so it's useful to know your score before applying for credit. Once you know your score, you can take steps to improve it if needed, so you can choose a credit provider who may reward your good behaviour with access to better finance deals over time.1
How much heavy lifting do I need to do to improve my score?
If your score is excellent (over 833) then you get a gold medal for your financial fitness.1 If you fall a little short and need to get back on track, there are activities  you can do to help lift your game.
Summer is just around the corner, so now is a great time to get fit physically, as well as fiscally aware. Getting your credit score from GetCreditScore.com.au is free, can be done in 60 seconds, and you don't even need to do squats.
[1] The GetCreditScore credit score is based on the Equifax Credit Score Model. Third parties may not use the GetCreditScore credit score to assess your credit worthiness.